Fundraising events have been a proven way for nonprofits to raise more money and attract new donors. One way that you can maximize the potential of your fundraising event is venue management. Successful fundraising events effectively use the format of the event and the space designated for it to create a great experience. This blog will cover how nonprofit event planners can get the most out of their event venue, whether their event is in person, virtual, or in a hybrid format.
What is venue management?
Venue management is the art of overseeing the delivery of your event experience. Usually, nonprofit event planners are the venue managers of their events in that they control when things happen, who fills which roles, and act as the go-to person when the unexpected happens. Venue management is the key to successful fundraising events because great venue management improves your guests' experience.
A universal approach to venue management success
Regardless of your event format, there is a strategy nonprofits can use to better manage their venues. That strategy involves defining your audiences to determine what each group of people at your event will need to have the best experience.
Most likely, you'll have these three audiences to accommodate at your event:
Attendees
Sponsors
Event Staff
Each of these three audiences has unique needs that must be met for your venue management to enhance the overall event experience.
Ask yourself questions that each member of the audience may have and plan a solution around your chosen venue. The questions will change based on each audience type and based on the format of your event. For example, you don't need to know where guests will park if you're hosting a virtual event.
In-person event venue management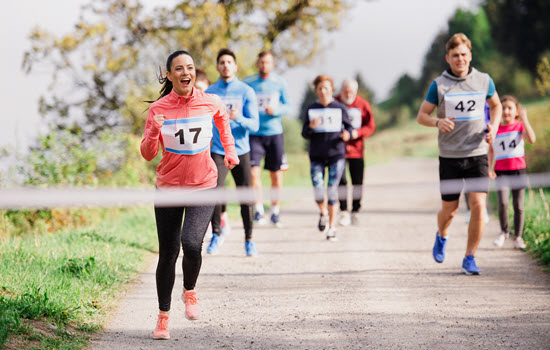 In-person events can be tricky to manage perfectly. There are a lot of variables that can be unaccounted for without a stellar plan. When planning an in-person event, consider questions your different audiences will have. Then, build your plan around optimizing the event space, assigning roles and responsibilities, and creating contingency plans in case of the unexpected.
In-person event questions
Here are some common questions you should answer when planning your event to ensure each audience has the best overall experience possible.
Guest questions
How will guests arrive at the event?
Where will they park?
How will they locate the check-in table?
Do they get a swag bag? Do they get it at check-in or later?
How will guests know where to go and what to do once they've checked in?
Are guests being fed at the event or should they plan to bring food?
How are guests going to make donations during the event?
Sponsor questions
When should sponsors arrive and set up a booth (if they get one)?
Is there a map that determines sponsor placement?
How will sponsors be highlighted during the event (announcements, signage, etc.)?
How can event sponsors capture the contact information of prospective customers?
Do sponsors need to bring anything to the event?
Are guests going to be directed to sponsors during the event? How?
Are there speaking opportunities for sponsors during the event?
Staff questions
What roles are available at the event?
When do staffers need to arrive?
What lengths are the shifts?
Do staff members need to bring anything?
Who is going to train staff members on their jobs? When are training sessions taking place?
Which staff members are allowed to handle money at the event?
Who is each staffer's main point of contact during the event?
How will staff be communicating during the event?
Which staffers will be in charge of transporting, setting up, and overseeing any electronics needed at the event?
Optimizing your event space
Once you've answered the logistical questions associated with your in-person event, use the answers to those questions to optimize your event space.
How you maximize the potential of your venue is up to you. But the plan makes it easier to map out the flow of your event to reduce confusion and bottlenecks and create a fun atmosphere.
First, if guests are arriving by car and your event has a parking lot, this is the logical place to start planning. Are you going to have staffers directing traffic? How about signage leading to the check-in table?
Once past check-in, how do you encourage guests to take part in all your event has to offer? Signage is important here. You could create a sponsors' row with all of your sponsors located in the same general area. Then, encourage guests to visit each sponsor booth by making a game of it! Give each sponsor a unique stamp or sticker and give guests a sponsor bingo card to fill for a prize. This encourages guests to interact with your sponsors and entertains them before the main event.
Are you offering sub-events like party games or a silent auction? Set attractions up where they'll be highly visible and incorporate signage to help guests find their way around.
If you have food vendors on site at your event, consider creating a centrally-located seating area where guests can enjoy a meal while planning where to go next during your event.
Lastly, if your event culminates in one large activity for all participants, be sure to leave a wide open space where guests can gather and hear instructions clearly before taking part. Make it clear that this is the starting area for the activity using signage, balloons, or setting up a large banner that attracts attention.
Managing in-person event staff
Your staff is critical for a great overall event experience – especially at in-person events! That's why you should become an MVP by managing volunteers perfectly! Staff management is an integral part of venue management. Large event centers like sports arenas or concert halls are able to ensure a great event experience for thousands of guests because all of their staff members know their roles and execute them well. To get the best results from your event staff, use these staff management tips.
Assign roles based on staff skills and interests
Get to know your event staff. Your coworkers and volunteers will all have different skills and areas of interest that you can use to keep them engaged and using their talents for good. For instance, your fundraising department staff should be tasked with accepting donations and other money handling tasks because you do those tasks every day. While a volunteer working in a customer service field would be great at providing concierge services and directing guests during your event.
Not every event role will be attractive for the staff you have, so use your best judgment when assigning roles that don't get the most volunteers. Consider the skills needed and fill those positions with staff members who best meet those qualifications.
Train event staff
Training is essential for consistent performance at your event. Schedule training sessions with staff members and even host a trial run of your event to get everyone up to speed quickly on their duties. Training should take place before the event to ensure everyone knows their roles and can execute them well. Offer a refresher for each role before each volunteer shift begins to make sure people still remember what to do.
During training, explain who each staffer's main point of contact will be and how they can contact that person. If there are specialized tools and technology involved with their role, make sure staffers have proficiency with them beforehand.
Mitigating risks and resolving issues
No matter what, something at your event won't go as planned. These unexpected emergencies could potentially derail your event if you don't have a backup plan in place. When planning your event, mitigate risks by coming up with contingency plans for a variety of scenarios you may face.
Obviously, you can't predict every possible outcome, but by having a plan in place you can easily switch gears rather than scramble to salvage the event. One common risk factor is weather. Many outdoor events have had to be cancelled because of bad weather. One way to keep the event from ending early is to have a backup location indoors that you can move the event to in case of a storm.
You should have backup plans in the event of other scenarios as well.
What if you find yourselves short-staffed during the event? Are there any positions that can perform two roles simultaneously? What if a vendor doesn't show up? Or, what if your sound equipment dies during the event? There are a number of what-ifs to plan for that will be unique to your event experience. Having a plan for mitigating those risks or creating a resolution plan for the day of the event is critical for venue management.
Virtual event venue management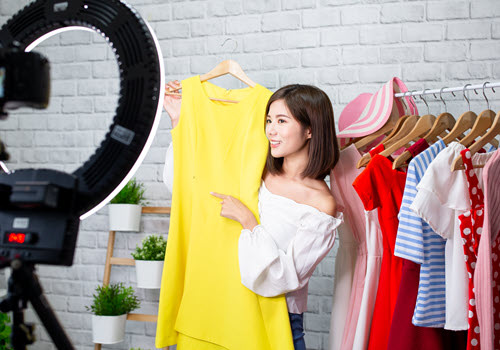 Virtual events are obviously a very different format from in-person events. However, many of the considerations made for in-person events are still applicable to virtual fundraising events. The difference is in how those considerations are applied. Instead of managing a physical space, venue management for virtual events entails setting up and managing a digital experience for guests.
Like an in-person event, start by identifying your audiences and asking questions about how each group will experience the virtual fundraising event. What will they need to know to have a great experience?
Virtual event questions
These questions are unique to virtual event formats:
Guest questions
How will guests log in to the event? What credentials will they need to get in?
How can guests participate in the event? Is there a chat function? Are they livestreaming and fundraising themselves? Do they follow along with an instructor teaching a class?
How will virtual event attendees be able to donate to the event?
Do attendees get a recording of the virtual event when it ends?
What social media accounts (if any) do guests need access to so they can participate in event discussions and get updates?
Sponsor questions
How will sponsors be able to engage with event attendees in a virtual environment?
Can sponsors capture contact information of prospective customers during the virtual event?
Do sponsors need to send logos or other information for visibility during the event?
Are there going to be speaking opportunities during the event for sponsors?
What other ways are sponsors being promoted before, during, and after the virtual event?
Staff questions
What technology are staff going to need to learn to fulfill their roles?
Who is going to be the virtual event MC?
What is the event program and who is keeping it on schedule?
Is the event livestream happening at the office or at someone's home?
Who is in charge of transporting, setting up, and tearing down the tech needed for the event?
Is there a backup plan in case the internet connection fails or isn't fast enough?
Optimizing your virtual event venue
You set up your venue to work with the event you're hosting, not the other way around. When it comes to venue management for virtual events, this concept is vital to your success. There are many digital event platforms out there, but not all work with the type of event you're hosting.
If you want participants to fundraise, you need a peer-to-peer platform for accepting donations. If those participants need to livestream a performance to raise those funds, a streaming service is necessary to broadcast their performance. Even then, not all streaming services are built the same. Some are geared specifically to gaming, such as Twitch.tv. Others are integrated specifically into a social media platform, like Facebook Live. There can also be other differences and limitations such as audience size, chat functionality, and the ability to display content on the screen while livestreaming. Get to know your options and choose services that meet the needs of your event.
It's not enough to sign up for those services, you also have to have the technology and internet connection to make your virtual event successful. You'll need the hub of activity to have a strong internet connection because virtual events can take up a lot of bandwidth. In some instances, it may be necessary to connect a computer directly to your router with an ethernet cable for a fast, stable connection.
Internet connections can fail unexpectedly. Pack a backup device capable of generating a hotspot so your event can keep going.
Another consideration to make to get the most out of your virtual event is the space you're hosting the event from. Most likely, your organization will appear on camera for the event at some point. Having a decorated event space can increase engagement.
Managing event staff
Much like an in-person event, virtual events still need staff to offer a great event experience. The roles are just different between in-person and virtual events. Instead of needing staff to accept tickets at the door or usher guests between activities, your staff will most likely be troubleshooting, helping set up equipment, or acting as the MC of the event. A lucky few may even get to show off their inner Vanna White if you're showcasing prizes or auction items during your virtual event.
Designate an MC or two to explain how things work and to keep your event on track. Oversee the goings on and post regular updates or help attendees who seem to be struggling with participation. Not all software is intuitive and not all guests will have the same degree of familiarity with the software you choose. Designating extra staff in these support roles can be an important part of keeping guests happy and engaged during the event.
To assist those assisting your guests, it may also be helpful to develop instructional videos on how to log in and use the technology you're using for your virtual event. These videos should be made and uploaded ahead of your event to ensure that guests have the opportunity to watch and follow along with them when taking part. This way, the number of troubleshooting requests your volunteers get will decrease.
Virtual events can get away with smaller staff sizes because they aren't spread out across a large area. That said, make sure you have enough volunteers to assist your guests to avoid long wait times for assistance.
Assign roles based on skills and software knowledge
Roles for virtual events are different from in-person events. While there is some overlap, like the need for a good MC, your virtual event staff needs to focus on helping troubleshoot tech issues, managing your hardware and software, and creating an entertaining environment for guests.
Assign roles based on those who are comfortable behind the scenes keeping technology running smoothly and those who are comfortable in front of the camera leading the events or showcasing auction items.
Train event staff
In the case of virtual events, training is less about teaching your staff a job and more about training them on the event software you'll be using. Your first priority should be familiarizing your staff with your technology. Next, make sure staff is able to train attendees on the technology they'll need to enjoy the event.
Ultimately, your staff is acting as tech support for the duration of your event. Because the event is taking place solely in a virtual environment, venue management should be focused on making participant easy and keeping participants engaged and connected. Because tech issues can quickly turn guests away, having a team of volunteers at the ready to walk guests through the process of connecting with the event and maintaining that connection is incredibly important.
Mitigating risks and resolving issues
Virtual events aren't foolproof. You may still run into issues while hosting your virtual event.
One of the biggest risks is losing your internet connection. It's important to rely on a secure network to host your event from. It's even better if your connection is hardwired rather than over WIFI, because an ethernet connection ensures a much faster speed.
In the event you lose your internet connection, you'll need a device on hand that's capable of connecting independently of your internet status. Devices with built-in hot spots can help you connect other devices to the internet. Devices with data can get you back to broadcasting even if your connection goes down.
Other issues include having your event environment hacked by people who want to disrupt your event or dealing with participant tech issues that are negatively impacting the event (like a nasty feedback loop in your Zoom meeting). Ahead of your event, think of the tech and user issues that could arise and plan for how you'll deal with them.
If your event is infiltrated, have a backup meeting link you can send to users to move the event. In the case of users needing to mute themselves, have your staff troubleshooters show them how. If you lose connection, make sure you have a device guru who can get you up and running quickly. So long as you're able to maintain a strong connection and participants can take part in a virtual environment with no difficulty, you'll be successful.
Hybrid event venue management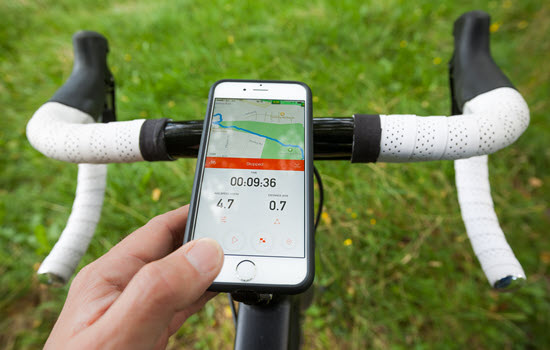 One of the trickiest event formats to manage well is the hybrid event. Hybrid events incorporate elements of in-person and virtual events together for an experience that should be enjoyable whether in attendance or at home on the couch. The tricky part is incorporating both the in-person and virtual aspects of the event to create a great event experience regardless of how an attendee chooses to participate.
Hybrid event questions
In addition to questions you'd ask about the in-person and virtual participant experiences. Consider these questions that are unique to hybrid events:
Guest questions
How will virtual participants be taking part in the event? How will it connect with the in-person elements of the event (social media, chatting in livestream, Twitter chat, etc.)?
Can in-person participants interact with virtual event participants in any way? How?
How can we provide an in-person experience to virtual attendees (send food, track 5K progress with a fitness tracker, livestream the lecture and ask virtual participant questions via a proxy)?
Who will be the MC for the in-person event?
Who will MC on livestream for virtual participants?
How can virtual participants take part in sub-events like silent auctions or raffles?
Sponsor questions
Will sponsors be able to reach out to virtual event attendees and engage with them during the event?
How are sponsors going to be made visible to virtual attendees at the in-person event?
Will the sponsor announcements or speaking opportunities be livestreamed?
Can sponsors set aside items for goody bags for virtual attendees?
Staff questions
Which staff are in charge of managing the in-person event elements?
Who is in charge of the virtual participation elements?
What technology is needed to incorporate in-person and virtual participation? And who sets up and manages this?
Who are the main points of contact to handle issues on the in-person and virtual sides of the event?
Optimizing your hybrid event venue
With a hybrid event, you have to manage two venues simultaneously. Plus, you must be able to incorporate both venues together to help virtual participants feel engaged in the event. There are many ways to accomplish this, but methods will vary depending on the event.
First, determine the best layout of your in-person and virtual events much like you would for 100% in-person or 100% virtual events. Then, focus on how to connect both sides together in one or more ways.
A hybrid peer-to-peer event could be a great format to engage all of your participants no matter where they are. An in-person 5K race can also attract virtual attendees with fitness apps like Strava. Guests can upload their results on their personal fundraising pages, so virtual attendees can directly compete against in-person guests.
In a more visible way, using livestreaming like Ronald McDonald House Charities of the Bluegrass did for their Givers & Gamers event makes it possible for virtual guests to livestream performances and raise funds at the same time in-person participants are participating in an activity at the physical venue.
Being able to broadcast what virtual attendees are doing at the live event will help virtual participants feel connected and show in-person attendees what virtual participants are doing. Broadcast virtual participation on a big screen in a central location at the physical venue and let your virtual attendees know people are watching.
Incorporate social media to connect virtual and in-person participants. Set up photo opportunities and use gamification to encourage participants to upload images and videos of themselves enjoying your event to your event page on Facebook and to their Instagram and Twitter feeds using a shared event hashtag.
Managing hybrid event staff
Hybrid events almost need two independent sets of staff to be effective. You need the in-person staff to manage the physical event. These staff members are directing traffic, manning booths, cleaning up, giving out goody bags, checking people in, and collecting cash and check donations at your event.
On the other hand, you also need a crew that's helping virtual participants get connected to the event, engaging MCs who livestream during the event and keep virtual attendees engaged, and staff to manage the technology and software you need to stay on the air and broadcasting during the event.
On top of that, these two teams need to be able to work seamlessly with each other to incorporate virtual and in-person elements together into a single event.
Assigning hybrid event roles based on skills, interests, and software knowledge
With a hybrid event, you're going to need a large event staff to ensure things run smoothly. Ensure people are in the best roles for them by determining what participants' skills and interests are and what software knowledge they have.
Staff the in-person side first
Staff the in-person event first and ensure that guests that are on location are going to have their needs met. They may need guides to show them around and will need a fully staffed check-in table when they arrive. Additionally, you'll need people to assist with parking, people to set up the booths, signage, and sitting areas, and a coordinator to keep the in-person activities on track.
Determining your virtual event crew
You'll also need a crew overseeing the virtual event experience. Appoint an MC to livestream the event to virtual participants. Assign the MC with a camera crew who can follow them around the in-person venue. You'll probably also want on-site tech support to help with charging devices, troubleshooting tech issues, and ensuring you don't lose connection while at the event.
In addition to the virtual event crew on site at the venue, you'll probably want designated staff for troubleshooting issues that arise when virtual participants attempt to log in and enjoy your event. They can perform these duties in the office or at home. Customer service-oriented staff members are great for this role because they possess skills and training to help participants get and stay connected.
Appoint social media moderators
If social media participation will be a large part of your hybrid event, appoint social moderators to oversee the discussion. You'll likely want to have at least one moderator assigned to each social platform you'll be using.
For issues that arise on either the in-person side or virtual event side, appoint a point of contact staff can reach out to for faster troubleshooting.
Training hybrid event staff
You can provide staff training in two different sessions. You can train in-person event staff at the event venue while much of the training for the virtual event can be done in the office. Invite your MC and camera crew to tour the in-person event early to get their bearings so they can livestream to the best of their abilities during the event. This ensures a better experience for your virtual attendees.
It may help to cross train virtual event attendees in a role if they'll have down time between live streaming sessions at the event. This can help them stay busy while devices are charging again or if virtual attendees are busy watching a performance or presentation.
Mitigating risks and resolving issues
Hybrid events face challenges on two different fronts. Issues can arise both on the in-person event side and the virtual side. Having a clear chain of command helps with resolving issues when they arise. Designate a point of contact for both the virtual event and the in-person event. Staff should consult their main point of contact when issues arise for faster resolution. It helps to appoint two contacts for hybrid events. One should focus on physical event logistics and the other should focus on the virtual event.
Risks for hybrid events combine the risks of both in-person and virtual events. Staff must be prepared to address a showstopping issue. Have plans in place for loss of internet connections and power, missing vendors, bad weather, and more to ensure your hybrid event goes off without a hitch.
Conclusion
Venue management is more than setting up an event in a physical space. As virtual and hybrid events become more popular, it's important to know how to manage events in this format. For best results, consider the audiences in attendance at your event. What do they need to know to make the event experience great? Then, design your event experience around the answers to those questions.
When you've got a plan in place, execute it well by using a well-trained staff. Appoint roles and responsibilities based on skills and personal interests when you can. Make sure you have the right staff members for the job and that they know what the job entails.
Lastly, unexpected issues may arise regardless of the format of the event. An event coordinator whose great at nonprofit even management expects the unexpected and has plans in place to mitigate risks and resolve issues quickly. This is crucial to your event's success, so take time to make a plan of action in the face of disaster.
New to hybrid events? Check out our Hybrid Events Guide for tips on hosting a great hybrid event.